Sofía Vergara, ¿inmortal? La actriz no parece envejecer (FOTOS)
Sofía Vergara es inmortal. Tenemos la prueba en las imágenes de abajo. Técnicamente puede tener 40 años, pero es que realmente... ¡no parece envejecer nunca!
Esto fue en 1999.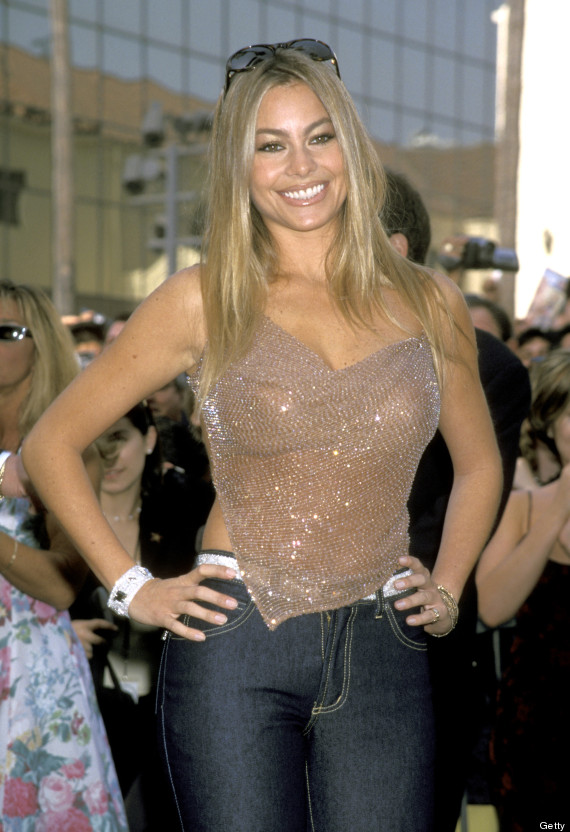 Aquí en febrero de 2000.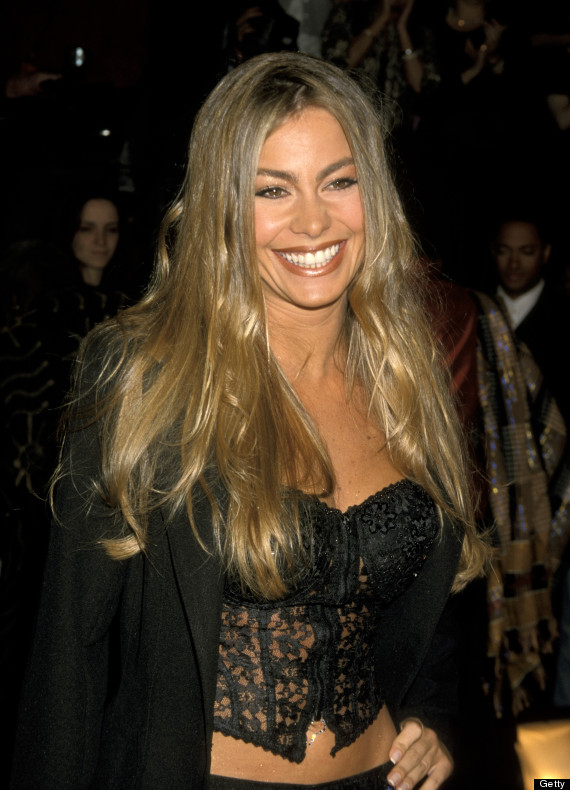 Y aquí está el 26 de junio en la Ciudad de México: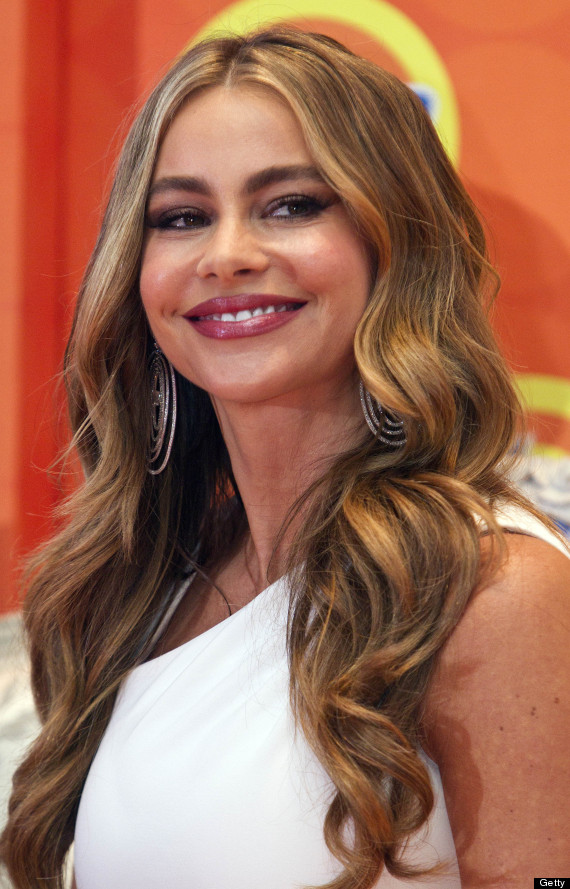 WOW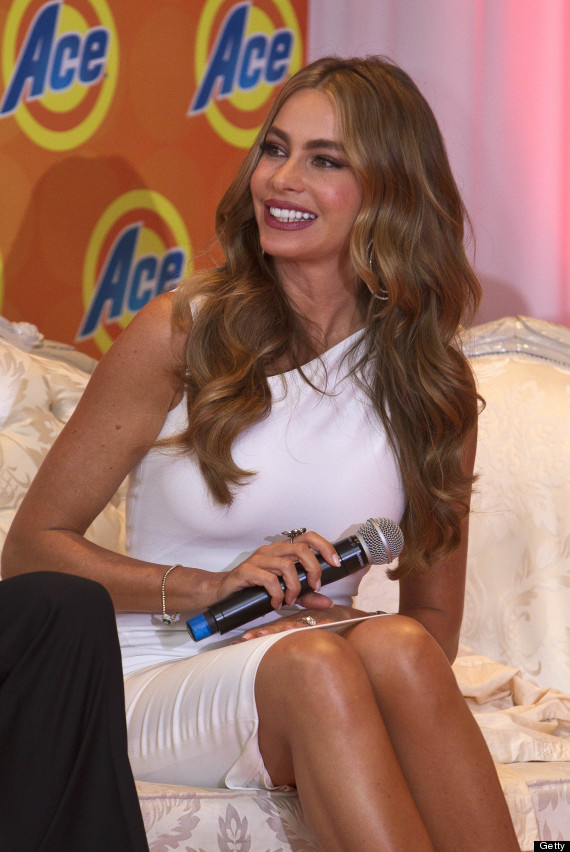 Se ve al menos 10 años más joven.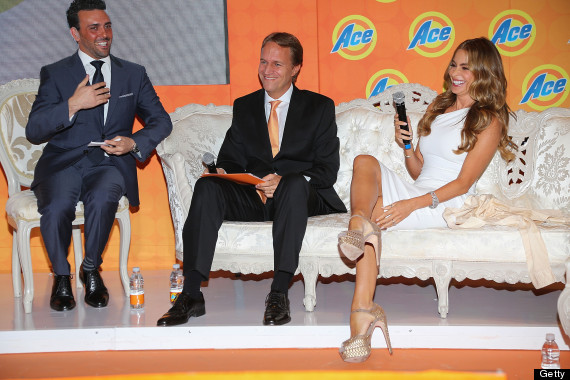 ¿Cómo le hace?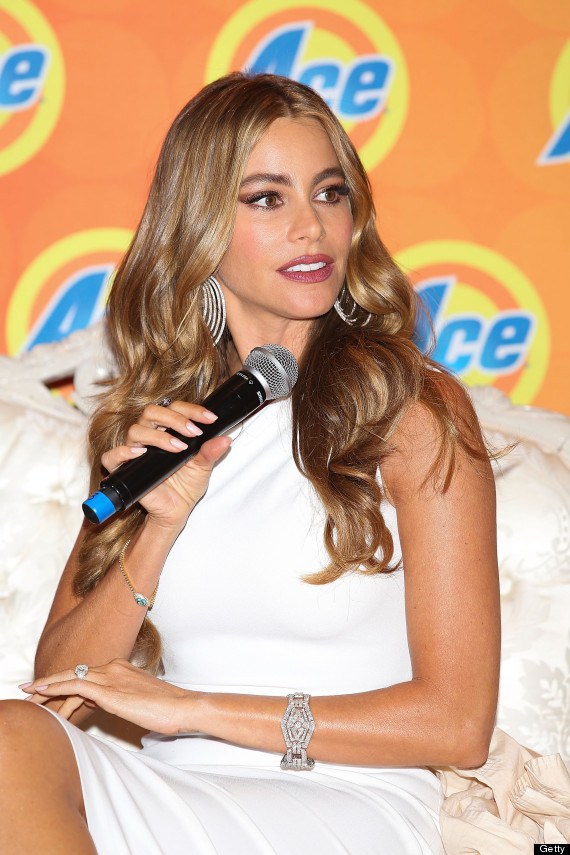 Está despidiéndose, pero se queda aquí por un laaargo rato. PORQUE ES INMORTAL.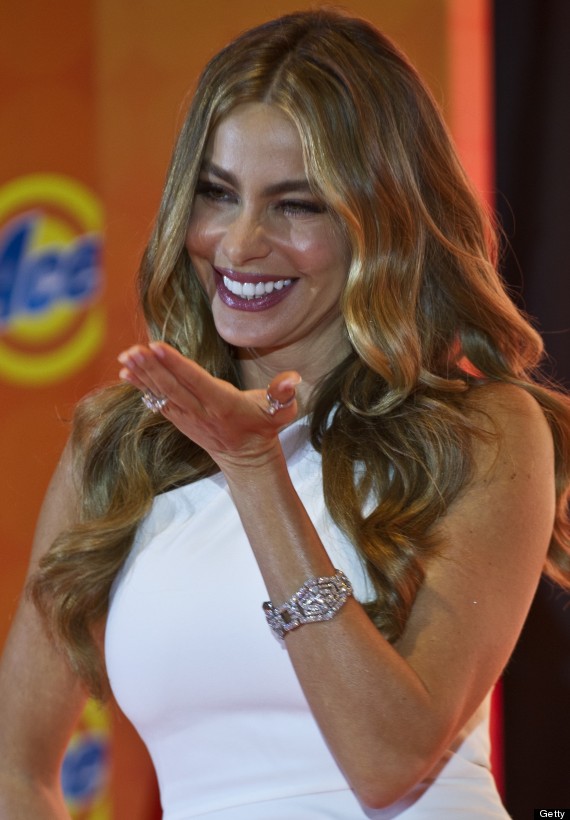 Caras graciosas de Sofía Vergara
Sofia Vergara cuenta una anécdota durante su visita al 'Late Night With Jimmy Fallon' en el Rockefeller Center el 27 de septiembre de 2012.

Animada.

¡Espereeeen!

¡NOOOOO!

¡Qué asco!

Más cerca: ¡No me hagan beber esto!

Bueno, no sabe tan mal...

¿Bostezo o grito?

Divertidísima.

Un lindo guiño al público.

¡Miren qué me ganéee!

Con Nick Loeb y su hijo Manolo tras los Emmy.

¡Era ASÍ de grande!

¡Ya llegué a la fiestaaa!

¿Qué pasóoo? ¡Aquí estoy!

¡Ay, no me empujes!

Como que este premio pesa...

¿Esforzándose por recordar algo?

Con lengüita de fuera en las nominaciones a los Globos de Oro 2012.

¿Qué nombre es ese?

¡Qué risueña!

¿Me nominarán, no me nominarán? Hasta parece que se está mordiendo las uñas.

¿¡YOOO!?

¡Aleluya! ¡SÍ me nominaron!

¡Soy la mejoooor!

¡Divina! ¿Cómo no caer rendido ante ella?

Feliz con su nominación.

Grabando el show "Extra" con Mario Lopez en el centro comercial The Grove de L.A.

Thumbs up!

¿Estará regañándola o contando un chiste?

Bromeando con Mario Lopez.

Sus carcajadas son contagiosas.

¡Adiós, amigos!
MÁS DE SOFÍA VERGARA:
LOS ANGELES, CA - SEPTEMBER 22: Actress Sofia Vergara arrives at the 65th Annual Primetime Emmy Awards held at Nokia Theatre L.A. Live on September 22, 2013 in Los Angeles, California. (Photo by Jason Merritt/Getty Images)

LOS ANGELES, CA - SEPTEMBER 22: Actresses Sofia Vergara attends the press room during the 65th Annual Primetime Emmy Awards held at Nokia Theatre L.A. Live on September 22, 2013 in Los Angeles, California. (Photo by Jason Merritt/Getty Images)

LOS ANGELES, CA - SEPTEMBER 22: Actress Sofia Vergara arrives at the 65th Annual Primetime Emmy Awards held at Nokia Theatre L.A. Live on September 22, 2013 in Los Angeles, California. (Photo by Jason Merritt/Getty Images)

LOS ANGELES, CA - SEPTEMBER 22: Actresses Sofia Vergara attends the press room during the 65th Annual Primetime Emmy Awards held at Nokia Theatre L.A. Live on September 22, 2013 in Los Angeles, California. (Photo by Jason Merritt/Getty Images)

LOS ANGELES, CA - SEPTEMBER 22: Actresses Sofia Vergara attends the press room during the 65th Annual Primetime Emmy Awards held at Nokia Theatre L.A. Live on September 22, 2013 in Los Angeles, California. (Photo by Jason Merritt/Getty Images)

LOS ANGELES, CA - SEPTEMBER 22: Actresses Sofia Vergara attends the press room during the 65th Annual Primetime Emmy Awards held at Nokia Theatre L.A. Live on September 22, 2013 in Los Angeles, California. (Photo by Jason Merritt/Getty Images)

LOS ANGELES, CA - SEPTEMBER 22: Actress Sofia Vergara arrives at the 65th Annual Primetime Emmy Awards held at Nokia Theatre L.A. Live on September 22, 2013 in Los Angeles, California. (Photo by Jason Merritt/Getty Images)

LOS ANGELES, CA - SEPTEMBER 22: Actresses Sofia Vergara and Aubrey Anderson-Emmons pose in the press room during the 65th Annual Primetime Emmy Awards held at Nokia Theatre L.A. Live on September 22, 2013 in Los Angeles, California. (Photo by Jason Merritt/Getty Images)

UNIVERSAL CITY, CA - AUGUST 19: Actress Sofía Vergara arrives at the Academy of Television Arts & Sciences' Performers Peer Group cocktail reception to celebrate the 65th Primetime Emmy Awards at Sheraton Universal on August 19, 2013 in Universal City, California. (Photo by Mark Davis/Getty Images)

UNIVERSAL CITY, CA - AUGUST 19: Actress Sofa Vergara arrives at the Academy of Television Arts & Sciences' Performers Peer Group cocktail reception to celebrate the 65th Primetime Emmy Awards at Sheraton Universal on August 19, 2013 in Universal City, California. (Photo by Mark Davis/Getty Images)

UNIVERSAL CITY, CA - AUGUST 19: Actress Sofa Vergara arrives at the Academy of Television Arts & Sciences' Performers Peer Group cocktail reception to celebrate the 65th Primetime Emmy Awards at Sheraton Universal on August 19, 2013 in Universal City, California. (Photo by Mark Davis/Getty Images)

MEXICO CITY, MEXICO - JUNE 26: MKT director of Latam detergents, Thomas Margaleff and actress Sofia Vergara attend the Ace campaign cocktail party at the Four Seasons Hotel on June 26, 2013 in Mexico City, Mexico. (Photo by Victor Chavez/WireImage)

MEXICO CITY, MEXICO - JUNE 26: (L-R) Maria Jose Saurez, Karla Souza; Sofia Vergara, Aislinn Derbez and Sofia Sisniega attend the Ace campaign cocktail party at the Four Seasons Hotel on June 26, 2013 in Mexico City, Mexico. (Photo by Victor Chavez/WireImage)

MEXICO CITY, MEXICO - JUNE 26: Colombian actress Sofia Vergara attends the Ace campaign cocktail party at the Four Seasons Hotel on June 26, 2013 in Mexico City, Mexico. (Photo by Victor Chavez/WireImage)

MEXICO CITY, MEXICO - JUNE 26: Colombian actress Sofia Vergara attends the Ace campaign cocktail party at the Four Seasons Hotel on June 26, 2013 in Mexico City, Mexico. (Photo by Victor Chavez/WireImage)

MEXICO CITY, MEXICO - JUNE 26: The actress and brand ambassador Ace, Sofia Vergara during a press conference to present the new chapter of the web novel called Villa Blanca on June 26, 2013 in Mexico City, Mexico. (Photo by Misael Montano/LatinContent/Getty Images)

MEXICO CITY, MEXICO - JUNE 26: Colombian actress Sofia Vergara attends the Ace campaign press conference at Four Seasons Hotel on June 26, 2013 in Mexico City, Mexico. (Photo by Victor Chavez/WireImage)

MEXICO CITY, MEXICO - JUNE 26: Colombian actress Sofia Vergara attends the Ace campaign press conference at Four Seasons Hotel on June 26, 2013 in Mexico City, Mexico. (Photo by Victor Chavez/WireImage)

MEXICO CITY, MEXICO - JUNE 26: Colombian actress Sofia Vergara attends the Ace campaign press conference at Four Seasons Hotel on June 26, 2013 in Mexico City, Mexico. (Photo by Victor Chavez/WireImage)

MEXICO CITY, MEXICO - JUNE 26: Colombian actress Sofia Vergara attends the Ace campaign press conference at Four Seasons Hotel on June 26, 2013 in Mexico City, Mexico. (Photo by Victor Chavez/WireImage)

MEXICO CITY, MEXICO - JUNE 26: Colombian actress Sofia Vergara speaks during the Ace campaign press conference at Four Seasons Hotel on June 26, 2013 in Mexico City, Mexico. (Photo by Victor Chavez/WireImage)

MEXICO CITY, MEXICO - JUNE 26: Colombian actress Sofia Vergara attends the Ace campaign press conference at Four Seasons Hotel on June 26, 2013 in Mexico City, Mexico. (Photo by Victor Chavez/WireImage)

MEXICO CITY, MEXICO - JUNE 26: Colombian actress Sofia Vergara attends the Ace campaign press conference at Four Seasons Hotel on June 26, 2013 in Mexico City, Mexico. (Photo by Victor Chavez/WireImage)

MEXICO CITY, MEXICO - JUNE 26: Colombian actress Sofia Vergara attends the Ace campaign press conference at Four Seasons Hotel on June 26, 2013 in Mexico City, Mexico. (Photo by Victor Chavez/WireImage)

Colombian actress Sofia Vergara poses for the photographers before a press conference in Mexico City, on June 26, 2013. AFP PHOTO/RONALDO SCHEMIDT (Photo credit should read Ronaldo Schemidt/AFP/Getty Images)

Colombian actress Sofia Vergara poses for the photographers before a press conference in Mexico City, on June 26, 2013. AFP PHOTO/RONALDO SCHEMIDT (Photo credit should read Ronaldo Schemidt/AFP/Getty Images)

NEW YORK, NY - JUNE 04: Actress Sofia Vergara attends 2013 Gordon Parks Foundation Awards at The Plaza Hotel on June 4, 2013 in New York City. (Photo by Ben Gabbe/Getty Images)

NEW YORK, NY - JUNE 04: Actress Sofia Vergara poses with the New York and Las Vegas Sofia Vergara wax figures during the Sofia Vergara wax figure unveiling at Madame Tussauds on June 4, 2013 in New York City. (Photo by Jennifer Graylock/FilmMagic)

NEW YORK, NY - JUNE 04: Actress Sofia Vergara poses with the New York and Las Vegas Sofia Vergara wax figures during the Sofia Vergara wax figure unveiling at Madame Tussauds on June 4, 2013 in New York City. (Photo by Jennifer Graylock/FilmMagic)

NEW YORK, NY - JUNE 04: Actress Sofia Vergara attends the Sofia Vergara wax figure unveiling of two Sofia Vergara wax figures at Madame Tussauds on June 4, 2013 in New York City. (Photo by Jennifer Graylock/FilmMagic)

NEW YORK, NY - JUNE 04: Actress Sofia Vergara (C) unveils two Madame Tussauds wax figures in her likeness for display at Madame Tussauds locations in New York and Las Vegas on June 4, 2013 in New York City. (Photo by Cindy Ord/Getty Images for Madame Tussauds)

NEW YORK, NY - JUNE 04: A view of one of two Madame Tussauds wax figures in the likeness of Sofia Vergara which will be on display at Madame Tussauds locations in New York and Las Vegas on June 4, 2013 in New York City. (Photo by Cindy Ord/Getty Images for Madame Tussauds)

NEW YORK, NY - JUNE 04: A view of one of two Madame Tussauds wax figures in the likeness of Sofia Vergara which will be on display at Madame Tussauds locations in New York and Las Vegas on June 4, 2013 in New York City. (Photo by Cindy Ord/Getty Images for Madame Tussauds)

Colombian Emmy-nominated actress and model Sofia Vergara poses with one of her Madame Tussauds wax figures on June 4, 2013 in Times Square in New York. AFP PHOTO/Don Emmert (Photo credit should read DON EMMERT/AFP/Getty Images)

Colombian Emmy-nominated actress and model Sofia Vergara poses next to two of her Madame Tussauds wax figures on June 4, 2013 in Times Square in New York. AFP PHOTO/Don Emmert (Photo credit should read DON EMMERT/AFP/Getty Images)

Colombian Emmy-nominated actress and model Sofia Vergara poses next to two of her Madame Tussauds wax figures on June 4, 2013 in Times Square in New York. AFP PHOTO/Don Emmert (Photo credit should read DON EMMERT/AFP/Getty Images)

Colombian Emmy-nominated actress and model Sofia Vergara poses next to two of her Madame Tussauds wax figures on June 4, 2013 in Times Square in New York. AFP PHOTO/Don Emmert (Photo credit should read DON EMMERT/AFP/Getty Images)

Colombian Emmy-nominated actress and model Sofia Vergara poses next to two of her Madame Tussauds wax figures on June 4, 2013 in Times Square in New York. AFP PHOTO/Don Emmert (Photo credit should read DON EMMERT/AFP/Getty Images)

NEW YORK, NY - JUNE 03: Actress Sofia Vergara attends 2013 CFDA FASHION AWARDS underwritten by Swarovski at Lincoln Center on June 3, 2013 in New York City. (Photo by Jennifer Graylock/Getty Images for Swarovski)

NEW YORK, NY - JUNE 03: Sofia Vergara arrives at the 2013 CFDA Fashion Awards at Alice Tully Hall on June 3, 2013 in New York, New York. (Photo by Alo Ceballos/FilmMagic)

NEW YORK, NY - JUNE 03: Actress Sofia Vergara attends 2013 CFDA Fashion Awards at Alice Tully Hall on June 3, 2013 in New York City. (Photo by Kevin Mazur/WireImage)

NEW YORK, NY - JUNE 03: Actress Sofia Vergara attends 2013 CFDA Fashion Awards at Alice Tully Hall on June 3, 2013 in New York City. (Photo by Kevin Mazur/WireImage)

NEW YORK, NY - JUNE 03: Sofia Vergara attends 2013 CFDA FASHION AWARDS Underwritten By Swarovski - Red Carpet Arrivals at Lincoln Center on June 3, 2013 in New York City. (Photo by Jamie McCarthy/Getty Images)

NEW YORK, NY - JUNE 03: Sofia Vergara attends 2013 CFDA FASHION AWARDS Underwritten By Swarovski - Red Carpet Arrivals at Lincoln Center on June 3, 2013 in New York City. (Photo by Dimitrios Kambouris/WireImage)

NEW YORK, NY - JUNE 03: Sofia Vergara attends 2013 CFDA FASHION AWARDS Underwritten By Swarovski - Red Carpet Arrivals at Lincoln Center on June 3, 2013 in New York City. (Photo by Dimitrios Kambouris/WireImage)

NEW YORK, NY - JUNE 03: Sofia Vergara attends 2013 CFDA FASHION AWARDS Underwritten By Swarovski - Red Carpet Arrivals at Lincoln Center on June 3, 2013 in New York City. (Photo by Bryan Bedder/Getty Images for Swarovski)

NEW YORK - MAY 30: In this handout image provided by Madame Tussauds, actress Sofia Vergara is seen during her sitting for her measurements used to make her wax figures May 30, 2013 in New York City. Vergara's wax figures, which will be clothed in dresses donated by Vergara, will be unveiled at Madame Tussauds New York and Madame Tussauds Las Vegas June 4. (Photo by Madame Tussauds via Getty Images)

NEW YORK - MAY 30: In this handout image provided by Madame Tussauds, actress Sofia Vergara is seen during her sitting for her measurements used to make her wax figures May 30, 2013 in New York City. Vergara's wax figures, which will be clothed in dresses donated by Vergara, will be unveiled at Madame Tussauds New York and Madame Tussauds Las Vegas June 4. (Photo by Madame Tussauds via Getty Images)

NEW YORK - MAY 30: In this handout image provided by Madame Tussauds, actress Sofia Vergara is seen during her sitting for her measurements used to make her wax figures May 30, 2013 in New York City. Vergara's wax figures, which will be clothed in dresses donated by Vergara, will be unveiled at Madame Tussauds New York and Madame Tussauds Las Vegas June 4. (Photo by Madame Tussauds via Getty Images)

NEW YORK - MAY 30: In this handout image provided by Madame Tussauds, actress Sofia Vergara is seen during her sitting for her measurements used to make her wax figures May 30, 2013 in New York City. Vergara's wax figures, which will be clothed in dresses donated by Vergara, will be unveiled at Madame Tussauds New York and Madame Tussauds Las Vegas June 4. (Photo by Madame Tussauds via Getty Images)

NEW YORK, NY - MAY 16: Sofia Vergara attends the USA Network 2013 Upfront Event at Pier 36 on May 16, 2013 in New York City. (Photo by Dave Kotinsky/Getty Images)

USA NETWORK EVENTS -- '2013 USA Network Upfront at Pier 36 in New York City on Thursday, May 16, 2013' -- Pictured: (l-r) Eric Stonestreet, Sofia Vergara, Steven Levitan -- (Photo by: Stephen Lovekin/USA Network/NBCU Photo Bank via Getty Images)

NEW YORK, NY - MAY 16: Sofia Vergara attends the USA Network 2013 Upfront event at Pier 36 on May 16, 2013 in New York City. (Photo by Michael N. Todaro/WireImage)

Actress Sofia Vergara attends the Bloomberg Vanity Fair White House Correspondents' Association (WHCA) dinner afterparty in Washington, D.C., U.S., on Saturday, April 27, 2013. The 99th annual dinner raises money for WHCA scholarships and honors the recipients of the organization's journalism awards. Photographer: Andrew Harrer/Bloomberg via Getty Images

WASHINGTON, DC - APRIL 27: Sofia Vergara poses on the red carpet during the White House Correspondents' Association Dinner at the Washington Hilton on April 27, 2013 in Washington, DC. (Photo by Kris Connor/FilmMagic)

WASHINGTON, DC - APRIL 27: Sofia Vergara poses on the red carpet during the White House Correspondents' Association Dinner at the Washington Hilton on April 27, 2013 in Washington, DC. (Photo by Kris Connor/FilmMagic)

WASHINGTON, DC - APRIL 27: Sofia Vergara and Nick Loeb attend the Bloomberg & Vanity Fair cocktail reception following the 2013 WHCA Dinner at the residence of the French Ambassador on April 27, 2013 in Washington, DC. (Photo by Dimitrios Kambouris/VF13/WireImage)

WASHINGTON, DC - APRIL 27: Sofia Vergara attends the White House Correspondents' Association Dinner at the Washington Hilton on April 27, 2013 in Washington, DC. (Photo by Paul Morigi/WireImage)

Sofia Vergara posa con su Screen Actors Guild Award por Mejor Reparto de Comedia en TV por "Modern Family".

Actresses Ariel Winter, left, and Sofia Vergara pose backstage with the award for outstanding ensemble in a comedy series for "Modern Family" at the 19th Annual Screen Actors Guild Awards at the Shrine Auditorium in Los Angeles on Sunday Jan. 27, 2013. (Photo by Matt Sayles/Invision/AP)

Actors Sarah Hyland, from left, Jesse Tyler Ferguson, Sofia Vergara, Ariel Winter, Ty Burrell, Julie Bowen and Nolan Gould pose backstage with the award for outstanding ensemble in a comedy series for "Modern Family" at the 19th Annual Screen Actors Guild Awards at the Shrine Auditorium in Los Angeles on Sunday Jan. 27, 2013. (Photo by Matt Sayles/Invision/AP)

Actress Sofia Vergara poses backstage with the award for outstanding ensemble in a comedy series for "Modern Family" at the 19th Annual Screen Actors Guild Awards at the Shrine Auditorium in Los Angeles on Sunday Jan. 27, 2013. (Photo by Matt Sayles/Invision/AP)

Actresses Sarah Hyland, from left, Sofia Vergara, Ariel Winter and Julie Bowen pose backstage with the award for outstanding ensemble in a comedy series for "Modern Family" at the 19th Annual Screen Actors Guild Awards at the Shrine Auditorium in Los Angeles on Sunday Jan. 27, 2013. (Photo by Matt Sayles/Invision/AP)

Actresses Sofia Vergara, left, Julie Bowen, center, and Sarah Hyland pose backstage with the award for outstanding ensemble in a comedy series for "Modern Family" at the 19th Annual Screen Actors Guild Awards at the Shrine Auditorium in Los Angeles on Sunday Jan. 27, 2013. (Photo by Matt Sayles/Invision/AP)

LOS ANGELES, CA - JANUARY 27: Jesse Tyler Ferguson (speaking), Sofía Vergara, Julie Bowen, Eric Stonestreet, and the rest of the 'Modern Family' cast accept the award for Outstanding Performance by an Ensemble in a Comedy Series onstage during the 19th Annual Screen Actors Guild Awards held at The Shrine Auditorium on January 27, 2013 in Los Angeles, California. (Photo by Mark Davis/Getty Images)

LOS ANGELES, CA - JANUARY 27: (L-R) Actors Ariel Winter, Sarah Hyland, Sofia Vergara and Jesse Tyler Ferguson, winners of Outstanding Performance by an Ensemble in a Comedy Series for 'Modern Family,' pose in the press room during the 19th Annual Screen Actors Guild Awards held at The Shrine Auditorium on January 27, 2013 in Los Angeles, California. (Photo by Frazer Harrison/Getty Images)

Sofia Vergara poses with the Screen Actors Guild Award for for Oustanding Performance by an Ensemble in a Comedy Series for Modern Family in the press room at the Shrine Auditorium in Los Angeles on January 27, 2013. AFP PHOTO / Frederic J. BROWN (Photo credit should read FREDERIC J. BROWN/AFP/Getty Images)

LOS ANGELES, CA - JANUARY 27: (L-R) Actors Ariel Winter, Sarah Hyland, Sofia Vergara, Jesse Tyler Ferguson, Nolan Gould and Eric Stonestreet, winners of Outstanding Performance by an Ensemble in a Comedy Series for 'Modern Family,' pose in the press room during the 19th Annual Screen Actors Guild Awards held at The Shrine Auditorium on January 27, 2013 in Los Angeles, California. (Photo by Frazer Harrison/Getty Images)

LOS ANGELES, CA - JANUARY 27: Actor Noah Wyle (L) presents the award for Outstanding Performance by an Ensemble in a Comedy Series to actors Sofía Vergara (C) and Julie Bowen (R) for 'Modern Family' onstage during the 19th Annual Screen Actors Guild Awards held at The Shrine Auditorium on January 27, 2013 in Los Angeles, California. (Photo by Mark Davis/Getty Images)

LOS ANGELES, CA - JANUARY 27: (L-R) Actors Ty Burrell, Aubrey Anderson-Emmons, Nolan Gould, Ariel Winter, Sarah Hyland, Sofia Vergara, Jesse Tyler Ferguson, Eric Stonestreet, Rico Rodriguez, Julie Bowen and Ed O'Neill, winners of Outstanding Performance by an Ensemble in a Comedy Series for 'Modern Family,' pose in the press room during the 19th Annual Screen Actors Guild Awards held at The Shrine Auditorium on January 27, 2013 in Los Angeles, California. (Photo by Frazer Harrison/Getty Images)

Sofia Vergara arrives at the 19th Annual Screen Actors Guild Awards at the Shrine Auditorium in Los Angeles on Sunday Jan. 27, 2013. (Photo by Jordan Strauss/Invision/AP)

Actress Sofia Vergara arrives at the 19th Annual Screen Actors Guild Awards at the Shrine Auditorium in Los Angeles on Sunday Jan. 27, 2013. (Photo by Matt Sayles/Invision/AP)

Sofia Vergara arrives at the 19th Annual Screen Actors Guild Awards at the Shrine Auditorium in Los Angeles on Sunday Jan. 27, 2013. (Photo by Jordan Strauss/Invision/AP)

Sofia Vergara arrives at the 19th Annual Screen Actors Guild Awards at the Shrine Auditorium in Los Angeles on Sunday Jan. 27, 2013. (Photo by Jordan Strauss/Invision/AP)

Sofia Vergara arrives at the 19th Annual Screen Actors Guild Awards at the Shrine Auditorium in Los Angeles on Sunday Jan. 27, 2013. (Photo by Jordan Strauss/Invision/AP)

Sofia Vergara arrives at the 19th Annual Screen Actors Guild Awards at the Shrine Auditorium in Los Angeles on Sunday Jan. 27, 2013. (Photo by Jordan Strauss/Invision/AP)

LOS ANGELES, CA - JANUARY 27: Actress Sofia Vergara arrives at the 19th Annual Screen Actors Guild Awards held at The Shrine Auditorium on January 27, 2013 in Los Angeles, California. (Photo by Frazer Harrison/Getty Images)

LOS ANGELES, CA - JANUARY 27: Actress Sofia Vergara (R) and Nick Loeb attend the 19th Annual Screen Actors Guild Awards held at The Shrine Auditorium on January 27, 2013 in Los Angeles, California. (Photo by Mark Davis/Getty Images)

LOS ANGELES, CA - JANUARY 27: Actress Sofia Vergara arrives at the 19th Annual Screen Actors Guild Awards held at The Shrine Auditorium on January 27, 2013 in Los Angeles, California. (Photo by Frazer Harrison/Getty Images)

LOS ANGELES, CA - JANUARY 27: Actress Sofia Vergara (R) and Nick Loeb attend the 19th Annual Screen Actors Guild Awards held at The Shrine Auditorium on January 27, 2013 in Los Angeles, California. (Photo by Mark Davis/Getty Images)

Sofia Vergara arrives at the InStyle and Warner Bros. Golden Globe After Party at the Beverly Hilton Hotel on Sunday Jan. 13, 2013, in Beverly Hills, Calif. (Photo by Matt Sayles/Invision/AP)

IMAGE DISTRIBUTED FOR FOX SEARCHLIGHT - Actress Sofia Vergara attends the Fox Golden Globes Party on Sunday, January 13, 2013, in Beverly Hills, Calif. (Photo by Todd Williamson/Invision for Fox Searchlight/AP Images)

BEVERLY HILLS, CA - JANUARY 13: Actress Sofia Vergara (L) and actor/Director Ben Affleck arrive at the 70th Annual Golden Globe Awards held at The Beverly Hilton Hotel on January 13, 2013 in Beverly Hills, California. (Photo by Jason Merritt/Getty Images)

BEVERLY HILLS, CA - JANUARY 13: Actress Sofia Vergara arrives at the 70th Annual Golden Globe Awards held at The Beverly Hilton Hotel on January 13, 2013 in Beverly Hills, California. (Photo by Jason Merritt/Getty Images)

BEVERLY HILLS, CA - JANUARY 13: Actress Sofia Vergara arrives at the 70th Annual Golden Globe Awards held at The Beverly Hilton Hotel on January 13, 2013 in Beverly Hills, California. (Photo by Jason Merritt/Getty Images)

BEVERLY HILLS, CA - JANUARY 13: Actress Sofia Vergara arrives at the 70th Annual Golden Globe Awards held at The Beverly Hilton Hotel on January 13, 2013 in Beverly Hills, California. (Photo by Jason Merritt/Getty Images)

BEVERLY HILLS, CA - JANUARY 13: Actress Sofia Vergara (L) and actor/Director Ben Affleck arrive at the 70th Annual Golden Globe Awards held at The Beverly Hilton Hotel on January 13, 2013 in Beverly Hills, California. (Photo by Jason Merritt/Getty Images)

BEVERLY HILLS, CA - JANUARY 13: Actress Sofia Vergara arrives at the FOX After Party for the 70th Annual Golden Globe Awards held at The FOX Pavillion at The Beverly Hilton Hotel on January 13, 2013 in Beverly Hills, California. (Photo by Mark Davis/Getty Images for Fox)

BEVERLY HILLS, CA - JANUARY 13: Actress Sofia Vergara (R) and guest attend the 14th Annual Warner Bros. And InStyle Golden Globe Awards After Party held at the Oasis Courtyard at the Beverly Hilton Hotel on January 13, 2013 in Beverly Hills, California. (Photo by Jason Merritt/Getty Images)

BEVERLY HILLS, CA - JANUARY 13: Actress Sofia Vergara arrives at the 70th Annual Golden Globe Awards held at The Beverly Hilton Hotel on January 13, 2013 in Beverly Hills, California. (Photo by Jason Merritt/Getty Images)

BEVERLY HILLS, CA - JANUARY 13: Actress Sofia Vergara arrives at the FOX After Party for the 70th Annual Golden Globe Awards held at The FOX Pavillion at The Beverly Hilton Hotel on January 13, 2013 in Beverly Hills, California. (Photo by Mark Davis/Getty Images for Fox)

BEVERLY HILLS, CA - JANUARY 13: Actress Sofia Vergara attends the 14th Annual Warner Bros. And InStyle Golden Globe Awards After Party held at the Oasis Courtyard at the Beverly Hilton Hotel on January 13, 2013 in Beverly Hills, California. (Photo by Jason Merritt/Getty Images)

BEVERLY HILLS, CA - JANUARY 13: Actress Sofia Vergara attends the 14th Annual Warner Bros. And InStyle Golden Globe Awards After Party held at the Oasis Courtyard at the Beverly Hilton Hotel on January 13, 2013 in Beverly Hills, California. (Photo by Jason Merritt/Getty Images)

PHILADELPHIA, PA - SEPTEMBER 30: Actress Sofia Vergara watches members of the Philadelphia Eagles and New York Giants warm up before the start of their game at Lincoln Financial Field on September 30, 2012 in Philadelphia, Pennsylvania. (Photo by Rob Carr/Getty Images)

PHILADELPHIA, PA - SEPTEMBER 30: Actress Sofia Vergara on the field before a game between the Philadelphia Eagles and New York Giants at Lincoln Financial Field on September 30, 2012 in Philadelphia, Pennsylvania. (Photo by Alex Trautwig/Getty Images)

NEW YORK, NY - SEPTEMBER 27: Actress Sofia Vergara visits 'Late Night With Jimmy Fallon' at Rockefeller Center on September 27, 2012 in New York City. (Photo by Jason Kempin/Getty Images)

NEW YORK, NY - SEPTEMBER 27: Actress Sofia Vergara visits 'Late Night With Jimmy Fallon' at Rockefeller Center on September 27, 2012 in New York City. (Photo by Jason Kempin/Getty Images)

NEW YORK, NY - SEPTEMBER 27: Actress Sofia Vergara visits 'Late Night With Jimmy Fallon' at Rockefeller Center on September 27, 2012 in New York City. (Photo by Jason Kempin/Getty Images)

NEW YORK, NY - SEPTEMBER 27: Actress Sofia Vergara visits 'Late Night With Jimmy Fallon' at Rockefeller Center on September 27, 2012 in New York City. (Photo by Jason Kempin/Getty Images)

NEW YORK, NY - SEPTEMBER 27: Actress Sofia Vergara and host Jimmy Fallon visit 'Late Night With Jimmy Fallon' at Rockefeller Center on September 27, 2012 in New York City. (Photo by Jason Kempin/Getty Images)

NEW YORK, NY - SEPTEMBER 27: Actress Sofia Vergara shows off her engagement ring during a visit to 'Late Night With Jimmy Fallon' at Rockefeller Center on September 27, 2012 in New York City. (Photo by Jason Kempin/Getty Images)

NEW YORK, NY - SEPTEMBER 27: Actress Sofia Vergara plays beer pong during her visit to 'Late Night With Jimmy Fallon' at Rockefeller Center on September 27, 2012 in New York City. (Photo by Jason Kempin/Getty Images)

NEW YORK, NY - SEPTEMBER 27: Actress Sofia Vergara shows off her engagement ring during a visit to 'Late Night With Jimmy Fallon' at Rockefeller Center on September 27, 2012 in New York City. (Photo by Jason Kempin/Getty Images)

NEW YORK, NY - SEPTEMBER 27: Actress Sofia Vergara shows off her engagement ring during a visit to 'Late Night With Jimmy Fallon' at Rockefeller Center on September 27, 2012 in New York City. (Photo by Jason Kempin/Getty Images)

NEW YORK, NY - SEPTEMBER 27: Actress Sofia Vergara visits 'Late Night With Jimmy Fallon' at Rockefeller Center on September 27, 2012 in New York City. (Photo by Jason Kempin/Getty Images)

NEW YORK, NY - SEPTEMBER 27: Actress Sofia Vergara and host Jimmy Fallon visit 'Late Night With Jimmy Fallon' at Rockefeller Center on September 27, 2012 in New York City. (Photo by Jason Kempin/Getty Images)

NEW YORK, NY - SEPTEMBER 27: Actress Sofia Vergara visits 'Late Night With Jimmy Fallon' at Rockefeller Center on September 27, 2012 in New York City. (Photo by Jason Kempin/Getty Images)

NEW YORK, NY - SEPTEMBER 27: Host Jimmy Fallon and actress Sofia Vergara play beer pong during a taping of 'Late Night With Jimmy Fallon' at Rockefeller Center on September 27, 2012 in New York City. (Photo by Jason Kempin/Getty Images)

NEW YORK, NY - SEPTEMBER 27: Actress Sofia Vergara visits 'Late Night With Jimmy Fallon' at Rockefeller Center on September 27, 2012 in New York City. (Photo by Jason Kempin/Getty Images)

NEW YORK, NY - SEPTEMBER 27: Actress Sofia Vergara visits 'Late Night With Jimmy Fallon' at Rockefeller Center on September 27, 2012 in New York City. (Photo by Jason Kempin/Getty Images)

NEW YORK, NY - SEPTEMBER 27: Actress Sofia Vergara visits 'Late Night With Jimmy Fallon' at Rockefeller Center on September 27, 2012 in New York City. (Photo by Jason Kempin/Getty Images)

NEW YORK, NY - SEPTEMBER 27: Actress Sofia Vergara visits 'Late Night With Jimmy Fallon' at Rockefeller Center on September 27, 2012 in New York City. (Photo by Jason Kempin/Getty Images)