Patton Oswalt sobre Boston: 'Los buenos siempre seremos más'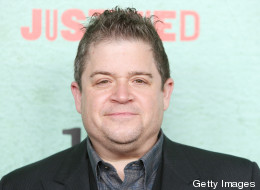 Patton Oswalt es un actor, escritor y comediante que tal vez no conozcas bien. Ha aparecido en cintas como "Young Adult", "Blade Trinity" y shows como "United States of Tara" o "The King of Queens". Lo más probable es que lo recuerdes por su voz del ratoncito Remy en la cinta de Disney-Pixar "Ratatouille". Pues bien, entre todas las reacciones ante las terribles explosiones durante el maratón de Boston, Patton compartió un sentimental mensaje que ha resonado en redes sociales y medios internacionales.
Originalmente publicado en su página de Facebook y republicado en un blog aquí en el Huffington Post, te compartimos sus palabras a continuación:
"Boston. Jodidamente horrible.

Recuerdo cuando pasó el 11 de septiembre, mi reacción fue 'Bueno, ya no soporto más a la humanidad.'

Pero estuve mal. No sé que vaya a ser revelado como la causa de todo este caos - un insecto humano o un grupo venenoso de sociópatas dañados.

Pero aquí va lo que SÍ sé. Si fue una persona o CIEN, ese número no es ni siquiera una fracción de la fracción de la fracción de un porcentaje de la población de este planeta. Puedes ver videos de la masacre y ver a gente corriendo HACIA la destrucción con tal de ayudar. Este es un planeta gigantesco y tenemos suerte de vivir en él, pero hay precios y penas que ocurren en el milagro diario de nuestra existencia. Una de ellas, de vez en cuando, ocurre cuando el cableado de una pequeña fracción de la especie apunta hacia la oscuridad.

Pero la inmensa mayoría está contra esta oscuridad y, como pequeños glóbulos blancos atacando un virus, diluyen y debilitan y eventualmente eliminan a los malhechores y, más importante, al daño que acarrean. Esto va más allá de la religión o el credo o una nación. No estaríamos aquí si la humanidad fuese intrínsecamente malvada. Nos hubiéramos comido vivos hace mucho tiempo.

Así que, cuando notes violencia o fanatismo o intolerancia o miedo o misoginia, odio o ignorancia, simplemente velos directamente a los ojos y piensa: 'Los buenos somos más que ustedes... y siempre seremos más".
MÁS DE LA TRAGEDIA DE BOSTON:
In this photo provided by The Daily Free Press and Kenshin Okubo, people react to an explosion at the 2013 Boston Marathon in Boston, Monday, April 15, 2013. Two explosions shattered the euphoria of the Boston Marathon finish line on Monday, sending authorities out on the course to carry off the injured while the stragglers were rerouted away from the smoking site of the blasts. (AP Photo/The Daily Free Press, Kenshin Okubo) MANDATORY CREDIT

BOSTON, MA - APRIL 15: Two blood stained feet of a man hang outside an ambulance outside a medical tent located near the finish of the 117th Boston Marathon after two bombs exploded on the marathon route on April 15, 2013 in Boston, Massachusetts. Two people are confirmed dead and at least 23 injured after two explosions went off near the finish line to the marathon. (Photo by Jim Rogash/Getty Images)

BOSTON, MA - APRIL 15: The bandaged leg of a man hangs outside an ambulance outside a medical tent located ear the finish of the 117th Boston Marathon after two bombs exploded on the marathon route on April 15, 2013 in Boston, Massachusetts. Two people are confirmed dead and at least 23 injured after two explosions went off near the finish line to the marathon. (Photo by Jim Rogash/Getty Images)

This photo provided by Bruce Mendelsohn shows the scene after two explosions occurred during the 2013 Boston Marathon in Boston, Monday, April 15, 2013. Two explosions shattered the euphoria of the Boston Marathon finish line on Monday, sending authorities out on the course to carry off the injured while the stragglers were rerouted away from the smoking site of the blasts. (AP Photo/ Bruce Mendelsohn) MANDATORY CREDIT

President Barack Obama speaks in the James Brady Press Briefing Room at the White House in Washington, Monday, April 15, 2013, following the explosions at the Boston Marathon. (AP Photo/Charles Dharapak)

Medical workers aid an injured man at the 2013 Boston Marathon following an explosion in Boston, Monday, April 15, 2013. Two bombs exploded near the finish of the Boston Marathon on Monday, killing at least two people, injuring at least 22 others and sending authorities rushing to aid wounded spectators. (AP Photo/The Boston Globe, David L. Ryan) MANDATORY CREDIT

People react to an explosion at the 2013 Boston Marathon in Boston, Monday, April 15, 2013. Two explosions shattered the euphoria of the Boston Marathon finish line on Monday, sending authorities out on the course to carry off the injured while the stragglers were rerouted away from the smoking site of the blasts. (AP Photo/The Boston Globe, John Tlumacki)

BOSTON, MA - APRIL 15: A woman, with blood on fingers, is loaded into an ambulance after being injured after two bombs exploded on the marathon route on April 15, 2013 in Boston, Massachusetts. Two people are confirmed dead and at least 23 injured after two explosions went off near the finish line to the marathon. (Photo by Jim Rogash/Getty Images)

BOSTON, MA - APRIL 15: A woman is loaded into an ambulance after he was injured by one of two bombs exploded during the 117th Boston Marathon near Copley Square on April 15, 2013 in Boston, Massachusetts. Two people are confirmed dead and at least 23 injured after two explosions went off near the finish line to the marathon. (Photo by Jim Rogash/Getty Images)

BOSTON, MA - APRIL 15: A woman looks at the blood on her hands as she is loaded into an ambulance after being injured after two bombs exploded on the marathon route on April 15, 2013 in Boston, Massachusetts. Two people are confirmed dead and at least 23 injured after two explosions went off near the finish line to the marathon. (Photo by Jim Rogash/Getty Images)

BOSTON, MA - APRIL 15: Runners react near Kenmore Square after two bombs exploded during the 117th Boston Marathon on April 15, 2013 in Boston, Massachusetts. Two people are confirmed dead and at least 23 injured after two explosions went off near the finish line to the marathon. (Photo by Alex Trautwig/Getty Images)

BOSTON, MA - APRIL 15: A man is loaded into an ambulance after he was injured by one of two bombs exploded during the 117th Boston Marathon near Copley Square on April 15, 2013 in Boston, Massachusetts. Two people are confirmed dead and at least 23 injured after two explosions went off near the finish line to the marathon. (Photo by Jim Rogash/Getty Images)

Runner John Ounao crying when he finds friends after several explosions rocked the finish of the Boston Marathon in Boston, Massachusetts, on April 15, 2013. At least two people were killed and 22 wounded when two explosions struck near the finish line of the Boston Marathon, sparking scenes of panic, police said. The streets were littered with debris and blood and paramedics raced off with stretchers as police locked down the area, witness said. TV footage showed an explosion sending up a white plume of smoke along the sidelines of the race. AFP PHOTO/John MOTTERN (Photo credit should read JOHN MOTTERN/AFP/Getty Images)

BOSTON, MA - APRIL 15: A man is loaded into an ambulance after he was injured by one of two bombs exploded during the 117th Boston Marathon near Copley Square on April 15, 2013 in Boston, Massachusetts. Two people are confirmed dead and at least 23 injured after two explosions went off near the finish line to the marathon. (Photo by Jim Rogash/Getty Images)

BOSTON, MA - APRIL 15: A man is loaded into an ambulance after he was injured by one of two bombs exploded during the 117th Boston Marathon near Copley Square on April 15, 2013 in Boston, Massachusetts. Two people are confirmed dead and at least 23 injured after two explosions went off near the finish line to the marathon. (Photo by Jim Rogash/Getty Images)

BOSTON, MA - APRIL 15: A runner reacts near Kenmore Square after two bombs exploded during the 117th Boston Marathon on April 15, 2013 in Boston, Massachusetts. Two people are confirmed dead and at least 23 injured after two explosions went off near the finish line to the marathon. (Photo by Alex Trautwig/Getty Images)

BOSTON, MA - APRIL 15: A member of the bomb squad investigates a suspicious item on the road near Kenmore Square after two bombs exploded during the 117th Boston Marathon on April 15, 2013 in Boston, Massachusetts. Two people are confirmed dead and at least 23 injured after two explosions went off near the finish line to the marathon. (Photo by Alex Trautwig/Getty Images)

BOSTON, MA - APRIL 15: Runners gather near Kenmore Square after two bombs exploded during the 117th Boston Marathon on April 15, 2013 in Boston, Massachusetts. Two people are confirmed dead and at least 23 injured after two explosions went off near the finish line to the marathon. (Photo by Alex Trautwig/Getty Images)

BOSTON, MA - APRIL 15: A police officer directs people around the finish line at the corner of Boylston Street and Massachusetts Avenue after two explosives detonated during the 117th Boston Marathon on April 15, 2013 in Boston, Massachusetts. Two people are confirmed dead and at least 28 injured after at least two explosions went off near the finish line to the marathon. (Photo by Darren McCollester/Getty Images)

BOSTON, MA - APRIL 15: Beacon Street near Kenmore Square remains empty for the use of emergency vehicles after two explosive devices detonated at the finish line of the 117th Boston Marathon on April 15, 2013 in Boston, Massachusetts. Two people are confirmed dead and at least 23 injured after two explosions went off near the finish line to the marathon. (Photo by Alex Trautwig/Getty Images)

BOSTON, MA - APRIL 15: Police and runners stand near Kenmore Square after two bombs exploded during the 117th Boston Marathon on April 15, 2013 in Boston, Massachusetts. Two people are confirmed dead and at least 28 injured after at least two explosions went off near the finish line to the marathon. (Photo by Alex Trautwig/Getty Images)

BOSTON, MA - APRIL 15: A woman is helped from the scene near the finish line after two bombs exploded during the 117th Boston Marathon on April 15, 2013 in Boston, Massachusetts. Two people are confirmed dead and at least 28 injured after at least two explosions went off near the finish line to the marathon. (Photo by Darren McCollester/Getty Images)

BOSTON, MA - APRIL 15: Firefighters take postion on Boyltson Street near the finish line after two bombs exploded during the 117th Boston Marathon on April 15, 2013 in Boston, Massachusetts. Two people are confirmed dead and at least 28 injured after at least two explosions went off near the finish line to the marathon. (Photo by Darren McCollester/Getty Images)

BOSTON, MA - APRIL 15: A woman looks on as runners pass near Kenmore Square after two bombs exploded during the 117th Boston Marathon on April 15, 2013 in Boston, Massachusetts. Two people are confirmed dead and at least 28 injured after at least two explosions went off near the finish line to the marathon. (Photo by Alex Trautwig/Getty Images)

Dos explosiones ocurrieron en la recta final del popular maratón de Boston, que se corre cada año en abril.

Dos explosiones ocurrieron en la recta final del popular maratón de Boston, que se corre cada año en abril.

Dos explosiones ocurrieron en la recta final del popular maratón de Boston, que se corre cada año en abril.

Dos explosiones ocurrieron en la recta final del popular maratón de Boston, que se corre cada año en abril.

Dos explosiones ocurrieron en la recta final del popular maratón de Boston, que se corre cada año en abril.

Dos explosiones ocurrieron en la recta final del popular maratón de Boston, que se corre cada año en abril.

El momento de la explosión, imagen tomada de la estación local WBZ.

Personal de emergencia ayuda a los heridos.

Medical workers aid injured people at the finish line of the 2013 Boston Marathon following an explosion in Boston, Monday, April 15, 2013. Two explosions shattered the euphoria of the Boston Marathon finish line on Monday, sending authorities out on the course to carry off the injured while the stragglers were rerouted away from the smoking site of the blasts. (AP Photo/Charles Krupa)

Medical workers aid injured people at the finish line of the 2013 Boston Marathon following an explosion in Boston, Monday, April 15, 2013. Two explosions shattered the euphoria of the Boston Marathon finish line on Monday, sending authorities out on the course to carry off the injured while the stragglers were rerouted away from the smoking site of the blasts. (AP Photo/Charles Krupa)

Medical workers aid an injured man at the finish line of the 2013 Boston Marathon following an explosion there Monday, April 15, 2013 in Boston. Two explosions shattered the euphoria at the finish line on Monday, sending authorities out on the course to carry off the injured while the stragglers were rerouted away from the smoking site of the blasts. (AP Photo/Charles Krupa)

Medical workers aid injured people at the finish line of the 2013 Boston Marathon following an explosion in Boston, Monday, April 15, 2013. Two explosions shattered the euphoria of the Boston Marathon finish line on Monday, sending authorities out on the course to carry off the injured while the stragglers were rerouted away from the smoking site of the blasts. (AP Photo/Charles Krupa)

Medical workers aid injured people at the finish line of the 2013 Boston Marathon following an explosion in Boston, Monday, April 15, 2013. Two explosions shattered the euphoria of the Boston Marathon finish line on Monday, sending authorities out on the course to carry off the injured while the stragglers were rerouted away from the smoking site of the blasts. (AP Photo/Charles Krupa)

Police clear the area at the finish line of the 2013 Boston Marathon following an explosion in Boston, Monday, April 15, 2013. Two explosions shattered the euphoria of the Boston Marathon finish line on Monday, sending authorities out on the course to carry off the injured while the stragglers were rerouted away from the smoking site of the blasts. (AP Photo/Charles Krupa)

An unidentified Boston Marathon runner is comforted as she cries in the aftermath of two blasts which exploded near the finish line of the Boston Marathon in Boston, Monday, April 15, 2013. (AP Photo/Elise Amendola)

Medical personnel work outside the medical tent in the aftermath of two blasts which exploded near the finish line of the Boston Marathon in Boston, Monday, April 15, 2013. (AP Photo/Elise Amendola)

Medical workers aid injured people at the finish line of the 2013 Boston Marathon following explosions in Boston, Monday, April 15, 2013. Two explosions shattered the euphoria of the Boston Marathon finish line on Monday, sending authorities out on the course to carry off the injured while the stragglers were rerouted away from the smoking site of the blasts. (AP Photo/Charles Krupa)
Explosión en Boston: la gente reacciona
¿Hubo una explosión en Boston? Eso fue corea 😒 matemoslo 💣💣💣💣🔫🔫🔫🔫

La Policía de Boston restringió el sobre vuelo de helicópteros en la zona de la explosión. #OnceNoticiasHn http://t.co/8EqiVzkcns

Explosión en la línea de meta de la 117 edición del maratón de Boston

explosión en maratón de Boston https://t.co/ABYQh9WXGG

Oh Dios mioo. Explosion en el maraton de Boston... La ciudad esta vuelta un desastre despues del incidente!!

Explosión en Boston, de momento 3 fallecidos

Terrible suceso ocurrido en la Meta Final del Maratón de Boston.. Oraciones para las familias de los competidores heridos por la explosión..

Vídeo de la Explosión en Boston http://t.co/K4Al4eltn3

El momento de la explosión en Boston: https://t.co/2MHw1jbwYv via @jpveli

Explosión en la maratón de Boston http://t.co/NdTU3ZfQTJ vía @diario_SPORT

Dos explosiones ocurren en Boston http://t.co/qHM31SJuLH

Dos explosiones en la línea de meta del Maratón de Boston causan heridos http://t.co/YV2eyTu0OW

Diosito pon tu mano en esas personas que sufrieron esa explosion en Boston.. :(

Dos explosiones ocurren en Boston: Personal de emergencia, policías y bomberos llegaron al lugar del incidente... http://t.co/2M4NTgB8sm

Informe : Explosión en la maraton de Boston , tres fallecidos , numerosos heridos y amputados

El momento exacto cuando ocurre la explosión en el maratón de Boston https://t.co/rWK0Z6OS35

Explosión en Boston: Medios locales informan de 12 personas heridas y tres fallecidas --->http://t.co/YrYr6kXaxQ

En el video de la explosión de Boston se ve a uno que se tira claramente sin que lo toquen. Para mi, eso es de tarjeta amarilla.

La primer explosión fue en las gradas de meta. Maratón Boston http://t.co/jth4MlbVjf

Algún video de la explosión en Boston?

Dos explosiones ocurren en Boston: Personal de emergencia, policías y bomberos llegaron al lugar del incidente... http://t.co/eZLiSP5rKo

Espero que mi familia y amistades en Boston se ecuentren bien despues la explosion. http://t.co/VDJNBKdP7j

"Al menos tres muertos en una explosión en el maratón de #Boston http://t.co/G4IDP8T5Ay #EEUU"

Ala gran que pelado eso de la explosion en boston :s

chucha 3 muertos por explosión en la Maratón de Boston... que triste cuando pasan estas cosas...

Explosión en #Boston

Explosion de bombas en maraton de Boston

Una tercera explosión fue detonada en Boston.

explosión en maratón de Boston... hay 12 lesionados. Autoridades investigan

confirman 3 muertos luego dela explosión en la zona de meta del maratón de Boston

3 muertos y 20 heridos en la explosión en Boston

Íbamos a publicar algo, pero luego salió lo de la explosión en la maratón de Bostón y se nos olvidó. Así es este negocio.

Iban 4hrs con 9 minutos de competencia cuando se registró explosión en Boston.

¿Explosión en Boston? Los coreanos han llegado........... No, no?

Explosion en boston: que se jodan los norteamericanos se piensan que son inmortales, quieren estar en todas las guerras, seguro atentado

3ra explosión fue controlada en la biblioteca de Boston; puede haber sido sólo la acción de los cops antibombas

QUE HORROR hay quienes asi apoyan el terrorismo. Varios heridos provoca explosión en línea de meta de Maratón Boston http://t.co/S6fsEf82Sy

Hay múltiples heridos y testigos afirman q varias víctimas perdieron las extremidades, según WCVB afiliada de CNN. http://t.co/dkktXf1p3w"

Alguien me dice que pasó en Boston? Leo que hay muertos en una explosión pero hasta ahí..

CNN habla de dos muertos en explosión en marathon de Boston

Doble explosión en maratón de Boston.

Las fotos de los heridos de la explosión en Boston están fuertes...

empiezan a darse cifras de la explosion en Boston, se hablade 3 personas muertas y decenas de heridos, hasta ahorita ningun mexicano.

Explosión en la maratón de Boston? ummmm

Confirman 22 heridos y 2 muertos en la explosion de boston!!

WOW una explosion en BOSTON

Seguro mandan bombas a corea excusandose de eso. Explosión en el maratón de Boston http://t.co/EPfGsEfUwT vía @ActualidadRT

Impresionantes las imágenes del momento de la explosión en la meta del Maratón de Boston

Una explosión en Boston? Fácil fueron los coreanos

* Explosion en el maraton de Boston! Mielda! Se armoo la vaina!! *

Explosión de bomba causa herido y muerte en la ciudad de Boston

Explosión en Maratón de #Boston. Atentados? Alguna relación con #CoreaDelNorte?

Que onda la explosión en Bostón? Estoy en la facu y no se bien del tema! Informen
Imágenes explosión en la Maratón de Boston
Heridos y caos tras dos explosiones en la meta de la maratón de Boston

Heridos y caos tras dos explosiones en la meta de la maratón de Boston

Heridos y caos tras dos explosiones en la meta de la maratón de Boston

Heridos y caos tras dos explosiones en la meta de la maratón de Boston

Heridos y caos tras dos explosiones en la meta de la maratón de Boston

Heridos y caos tras dos explosiones en la meta de la maratón de Boston

Heridos y caos tras dos explosiones en la meta de la maratón de Boston

Heridos y caos tras dos explosiones en la meta de la maratón de Boston

Heridos y caos tras dos explosiones en la meta de la maratón de Boston

Heridos y caos tras dos explosiones en la meta de la maratón de Boston

Heridos y caos tras dos explosiones en la meta de la maratón de Boston

Heridos y caos tras dos explosiones en la meta de la maratón de Boston

Heridos y caos tras dos explosiones en la meta de la maratón de Boston

Heridos y caos tras dos explosiones en la meta de la maratón de Boston

Heridos y caos tras dos explosiones en la meta de la maratón de Boston